China Ningbo Omen Industrial Co., Ltd. was established on 1996, We are a professional Manufacturer of Plastic Valves & Fittings Products, ceramic fiber paper, ceramic fiber papers, Thermal insulations, Seals, ELECTRIAL SULATION material, Plastic, Aluminum and Glass packaging. As a mutual group enterprise, our company owned 10 different productiondepartments, 120 professional technicians and 1500 employees at present. We can, therefore, guarantee to provide our customers with competitiveprices, prompt delivery and different products. Most of our products, ceramic fiber paper, ceramic fiber papers are widely distributed to more than 70 countries &. Areas.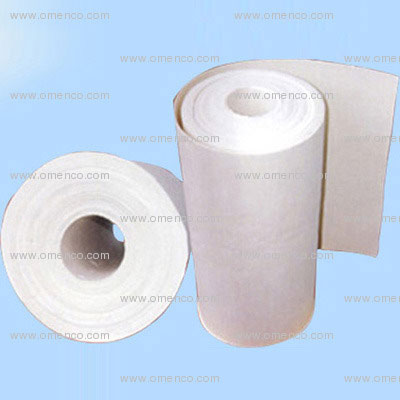 CF006 Ceramic paper
Product Characteristic
Low heat storage Low thermal conductivity Excellent thermal electrical insulation
Excellent broken resistant
Technical Index
Type

1260

Shrinkage On Heating (%)

1000 oC X24h ≤-3

Organic Content (%)

≤10

Density (Kg/M3)

200

Specification (mm)

40/30/20mx1220/610x1/2/3mm

Width:1220mm

Package

Carton

Quality And Environment Control System

ISO9001-2000

Application Range:


High temperature insulating, sealing, protecting material for industry.

Electric and thermal insulation for electric industry.

Insulation for instrument-equipment.

Insulation material for motor industry.