We are a professional Manufacturer of Irrigation Products, PTFE Copper clad laminate, Thermal insulations, Seals, ELECTRIAL SULATION material, Plastic, Aluminum and Glass packaging. As a mutual group enterprise, we can, therefore, guarantee to provide our customers with competitiveprices, prompt delivery and different products. Most of our products, PTFE Copper clad laminates are widely distributed to more than 70 countries &. Areas.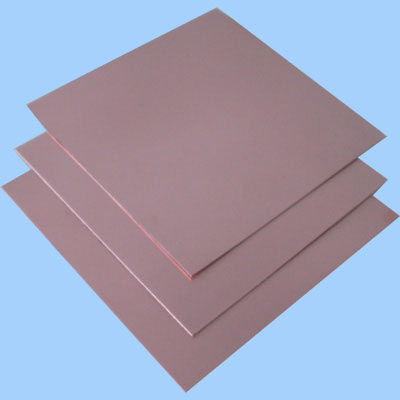 PTFE Copper clad laminate
PTFE Coppr clad laminate
PTFE copper clad laminate sheet is glass fabric based epoxy resin and PTFE copper clad laminate with excellent performance in heat resistance and thermal mechanical strength. It is suitable for printed circuit boards that required high density and excellent heat resistance,it is also widely used for Mobile communication production, GSM, CDMA, 3G and so on.
Thickness: 0.1-5.0 mm
Copper: 1 μm;2 μm;3 μm;4 μm;6 μm, DielectricConstant:2.55,,2.65,2.75,2.85,2.95, 3.00, 3.3, 3.5 DF:0.0030 @ 10GHz
Operating temperature: -60±260 ℃
Heat Conduction Coefficient: 0.8 Kcal/m/hour °C
Water absorption: ≤0.02 %
Size: 1.2x0.55m,1.13x0.44m,1.030*0.44m,0.88x0.4mm, 0.88x0.51m, 0.88 x 0.55m, 0.66x0.44m, 0.6x0.5m, 0.51 x 0.51m,0.55 x 0.44m,0.4 x0. 44m,0.43 x 0.36m,0.3 x0.25m
Bulk resistance: 1x1012 M Ω cm
Surface Resistance:1x1016 M Ω cm
Application:Mobile communication production, GSM, CDMA, 3G and so on.